$30.00
NZD
Category: Literary Fiction | Reading Level: near fine
A blind old man, a young apprentice working in a tattoo shop, and a mad woman haunting an Ohio institute narrate this story of a family that encounters an endlessly shifting series of hallways in their new home, eventually coming face to face with the awful darkness lying at its heart.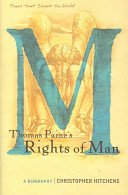 $14.00
NZD
Category: Philosophy | Series: Books That Shook the World | Reading Level: very good
Thomas Paine was one of the greatest advocates of freedom in history, and his Declaration of the Rights of Man, first published in 1791, is the key to his reputation. Inspired by his outrage at Edmund Burke's attack on the French Revolution, Paine's text is a passionate defense of man's inalienable righ ts. Since its publication, Rights of Man has been celebrated, criticized, maligned, suppressed, and co-opted. But in Thomas Paine's Rights of Man, the polemicist and commentator Christopher Hitchens, "at his characteristically incisive best," marvels at its forethought and revels in its contentiousness (The Times, London). Hitchens is a political descendant of the great pamphleteer, "a Tom Paine for our troubled times." (The Independent, London) In this "engaging account of Paine's life and times that is] well worth reading" he demonstrates how Paine's book forms the philosophical cornerstone of the United States, and how, "in a time when both rights and reason are under attack," Thomas Paine's life and writing "will always be part of the arsenal on which we shall need to depend." (New Statesman) ...Show more
$6.00
NZD
Category: Literary Fiction | Reading Level: very good
Actress Annabel Christopher's glamorous public image must be maintained at all costs for the paparazzi and her adoring fans. But all is not wellbeneath the carefully constructed facade of her marriage and husband Frederick is sick of it. He decides to take his revenge . . . A sharp lookat celebrity cult ure that's even more relevant now than at the time of its first publication.This is one of the 22 novels written by Muriel Spark in her lifetime. All are being published by Polygon in hardback Centenary Editions betweenNovember 2017 and September 2018. ...Show more
$6.00
NZD
Category: Literary Fiction | Reading Level: good
Penguin Decades bring you the novels that helped shape modern Britain. When they were published, some were bestsellers, some were considered scandalous, and others were simply misunderstood. All represent their time and helped define their generation, while today each is considered a landmark work of st orytelling. Kingsley Amis's Lucky Jim was published in 1954, and is a hilarious satire of British university life. Jim Dixon is bored by his job as a medieval history lecturer. His days are only improved by pulling faces behind the backs of his superiors as he tries desperately to survive provincial bourgeois society, an unbearable 'girlfriend' and petty humiliation at the hands of Professor Welch. Lucky Jim is one of the most famous and influential of all British post-War novels. ...Show more
$6.00
NZD
Category: Literary Fiction | Reading Level: very good
A classic work that has charmed generations of readers, this collection assembles Carson McCullers s best stories, including her beloved novella The Ballad of the Sad Cafe. A haunting tale of a human triangle that culminates in an astonishing brawl, the novella introduces readers to Miss Amelia, a formi dable southern woman whose cafe serves as the town s gathering place. Among other fine works, the collection also includes Wunderkind, McCullers s first published story written when she was only seventeen about a musical prodigy who suddenly realizes she will not go on to become a great pianist. Newly reset and available for the first time in a handsome trade paperback edition, "The Ballad of the Sad Cafe" is a brilliant study of love and longing from one of the South s finest writers. " ...Show more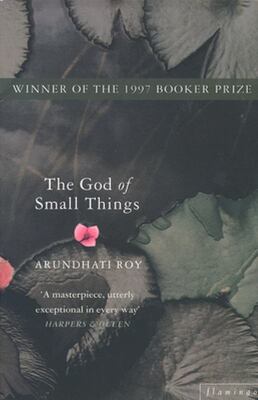 $6.00
NZD
Category: Literary Fiction | Reading Level: good
The literary phenomenon of the year.
$10.00
NZD
Category: Hardback fiction | Series: Oxford World's Classics | Reading Level: very good
Be irresistibly drawn into Barchester's clerical skirmishes as Archdeacon Grantly declares war on Bishop Proudie and his retinue in Trollope's most popular novel. This 1857 sequel to The Warden wryly chronicles the struggle for control of the English diocese of Barchester. It opens with the Bishop of B archester lying on his death bed; soon a battle begins over who will take over power, with key players including the rather incompetent Dr Proudie, his fiendishly unpleasant wife and his slippery curate, Slope. This is a wonderfully rich novel, in which men and women are too shy to tell each other of their love; misunderstandings abound; and Church of England officials are only too willing to undermine each other in the battle for power. One of Trollope's best-loved novels, it is a dazzlingly real portrayal of nineteenth-century provincial England peppered with humour, wisdom and extraordinary characters. ...Show more
$12.00
NZD
Category: Popular Fiction | Reading Level: very good
This work is set in autumn, 1541. Following the uncovering of a plot against his throne in Yorkshire, King Henry VIII has set out on a spectacular Progress to the North to overawe his rebellious subjects there. Accompanied by a thousand soldiers, the cream of the nobility, and his fifth wife Catherine H oward, the King is to attend an extravagant submission of the local gentry at York. Already in the city are lawyer Matthew Shardlake and his assistant Jack Barak. As well as assisting with legal work processing petitions to the King, Shardlake has reluctantly undertaken a special mission - to ensure the welfare of an important but dangerous conspirator being returned to London for interrogation. But the murder of a local glazier involves Shardlake in deeper mysteries, connected not only to the prisoner in York Castle but to the royal family itself. As the Great Progress arrives in the city, Shardlake and Barak stumble upon a cache of secret papers that holds danger for the King's throne, and a chain of events unfolds that will lead Shardlake facing the most terrifying fate of the age. ...Show more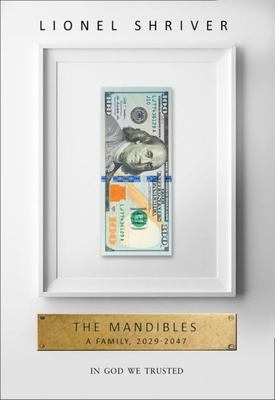 $12.00
NZD
Category: Literary Fiction | Reading Level: very good
'Shriver's intelligence, mordant humour and vicious leaps of imagination all combine to make this a novel that is as unsettling as it is entertaining' FINANCIAL TIMES The brilliant new novel from the Orange Prize-winning author of We Need to Talk about Kevin. It is 2029. The Mandibles have been counting on a sizable fortune filtering down when their 97-year-old patriarch dies. Yet America's soaring national debt has grown so enormous that it can never be repaid. Under siege from an upstart international currency, the dollar is in meltdown. A bloodless world war will wipe out the savings of millions of American families. Their inheritance turned to ash, each family member must contend with disappointment, but also -- as the effects of the downturn start to hit -- the challenge of sheer survival.Recently affluent Avery is petulant that she can't buy olive oil, while her sister Florence is forced to absorb strays into her increasingly cramped household. As their father Carter fumes at having to care for his demented stepmother now that a nursing home is too expensive, his sister Nollie, an expat author, returns from abroad at 73 to a country that's unrecognizable. Perhaps only Florence's oddball teenage son Willing, an economics autodidact, can save this formerly august American family from the streets. This is not science fiction. This is a frightening, fascinating, scabrously funny glimpse into the decline that may await the United States all too soon, from the pen of perhaps the most consistently perceptive and topical author of our times. ...Show more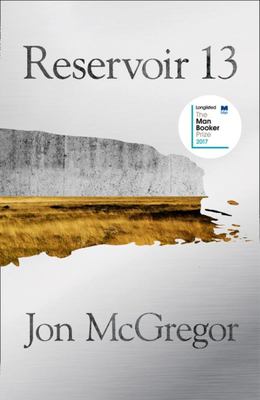 $12.00
NZD
Category: Literary Fiction | Reading Level: very good
WINNER OF THE 2017 COSTA NOVEL AWARD A GUARDIAN BOOK OF THE YEAR AN FT BOOK OF THE YEAR A TLS BOOK OF THE YEAR A TELEGRAPH BOOK OF THE YEAR From the award-winning author of If Nobody Speaks of Remarkable Things. Reservoir 13 tells the story of many lives haunted by one family's loss. Midwinter in the ea rly years of this century. A teenage girl on holiday has gone missing in the hills at the heart of England. The villagers are called up to join the search, fanning out across the moors as the police set up roadblocks and a crowd of news reporters descends on their usually quiet home. Meanwhile, there is work that must still be done: cows milked, fences repaired, stone cut, pints poured, beds made, sermons written, a pantomime rehearsed. The search for the missing girl goes on, but so does everyday life. As it must. An extraordinary novel of cumulative power and grace, Reservoir 13 explores the rhythms of the natural world and the repeated human gift for violence, unfolding over thirteen years as the aftershocks of a stranger's tragedy refuse to subside. WINNER OF THE 2017 COSTA NOVEL AWARD LONGLISTED FOR THE MAN BOOKER PRIZE SHORTLISTED FOR THE GOLDSMITHS PRIZE 'A rare and dazzling feat of art' George Saunders, author of Lincoln in the Bardo'McGregor writes with such grace and precision, with love even, about who and where we are, that he leaves behind all other writers of his generation' Sarah Hall, author of The Wolf Border'Reservoir 13 is quite extraordinary - the way it's structured, the way it rolls, the skill with which Jon McGregor lets the characters breathe and age' Roddy Doyle, author of Paddy Clarke Ha Ha Ha ...Show more