$14.00
NZD
Category: New Zealand Poetry | Reading Level: near fine
A drunken poet obliged to choose between Art and Love. What could possibly go wrong? Rock Oyster Island. It's a slack kind of place, but that's the way the locals like it: lifestyle farmers, pensioned-off bikers, seekers and healers, meth cooks and fishing guides. It's only a ferry ride to the city but the modern world feels blessedly remote. Working hard is not greatly valued. Mild Pacific sunshine pours down unfailingly. When Arthur Bardruin, fugitive poet, washes up on Marigold Ingle's beach, he dares to hope he may be safe from the gaze of the Continence Police. With Marigold and her parrot, Chuck, he finds an indulgent sanctuary. But the reach of aesthetic decorum is long. A chilly wind is blowing through Paradise . . . Meanwhile, at the Blue Pacific Wellness Farm, Juanita Diaz, Lacanian analyst, has problems with dissolute musician Frank Hortune, who has problems with his mother and a glad eye for Juanita's lover. Where did Chuck learn his bad-tempered Spanish? Can Juanita keep her man on the couch? Can Bardruin keep his trousers on? Will poetry be the winner on the day? John Newton's verse novel Escape Path Lighting is a throwaway epic, a romp, a curmudgeonly manifesto. The verse bowls along like a summer breeze. The satire leaves no target unscathed. ...Show more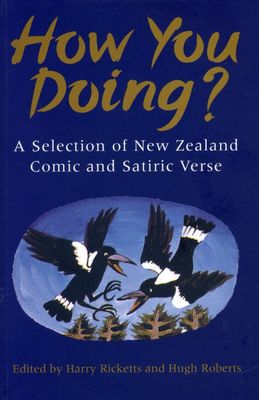 $15.00
NZD
Category: New Zealand Poetry | Reading Level: very good
New Zealand comic verse is celebrated in this anthology, which contains an exciting mix of the well known and the unexpected - tramping and pop songs, kiwiana, bush ballads, satire, parody, light and nonsense verse. Some is previously unpublished.

$16.00
NZD
Category: Children Non-fiction | Reading Level: near fine
This anthology brings together a selection of poetry for children. From Dennis Glover to Laura Ranger, 100 New Zealand Poems for Children samples some of the best poetry New Zealand has to offer. Covering such themes as animals, bikes, families, spirituality and the weather, this collection is enhanced by the delightful illustrations of David Elliot. Hardback ...Show more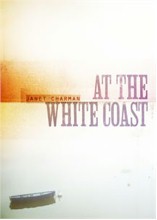 $14.00
NZD
Category: New Zealand Poetry | Reading Level: very good
Making landfall among the inhabitants of a gritty metropolis, these poems transport the reader from the white coast of New Zealand, the Land of the Long White Cloud, to the shores of another country and another time. Set on the cusp of the 1970s and 1980s, Janet Charman's compelling poetry collection ce nters on the disorienting experiences of a young woman from the former British colony of New Zealand who has newly arrived in London--squalid flats, temp work, ancestral visits, and trips to the continent. With an eye for unsettling social cues, her outsider's vision of the city is persistently challenged by encounters with an array of its remarkable inhabitants: distant relatives, welfare clients and their social workers, and fellow travelers. In gritty lyric and biting word play, this account of the overseas experience reveals a passage hedged with earnest expectation and ripe with the black comedy of disillusion. ...Show more
Craven
by Jane Arthur
$14.00
NZD
Category: New Zealand Poetry | Reading Level: near fine
Craven is an exceptional debut: Jane Arthur delights, unnerves and challenges in poems that circle both the everyday and the ineffable - piano practice, past lives, being forced onto dancefloors. This is a smart and disarming collection that traces the ever-changing forms of light and dark in our lives, and how our eyes adjust, despite ourselves, as we go along. ...Show more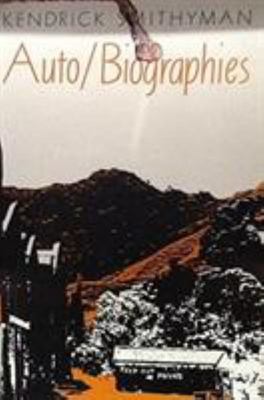 $14.00
NZD
Category: New Zealand Poetry | Reading Level: very good
A new collection of poetry from a leading New Zealand poet. Packed with allusions to literature and the landscape, these poems reveal Smithman's gift for story-telling and his ability to animate forgotten lives and everyday events.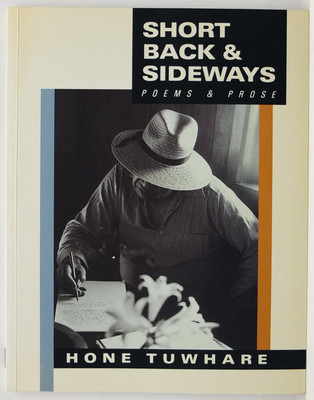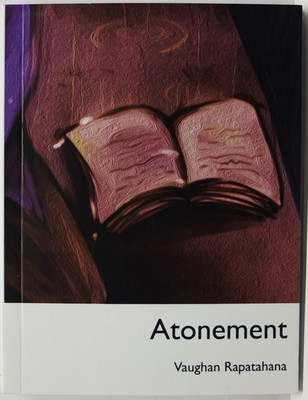 Atonement
by Vaughan Rapatahana
$8.00
NZD
Category: New Zealand Poetry | Reading Level: near fine
An anthology of 57 English poems, Atonement is the fourth collection of poems by Vaughan Rapatahana. It reveals the poet's emotion and imagination about Hong Kong.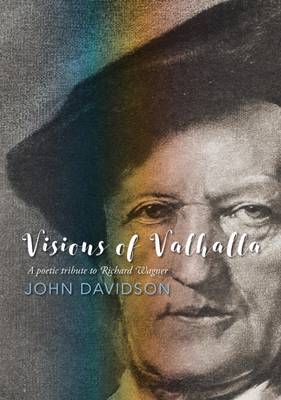 $12.00
NZD
Category: New Zealand Poetry | Reading Level: near fine
"These poems make a marvellous read: singly, a few at a time, or in one read-through. Of all the writers on things Wagnerian, poets have tended the most towards flowery, reverent adulation. But not John Davidson. His poems - impressions and soliloquies as much as poems - are honest, witty, and very cont emporary. Yet all through the collection, a leitmotif of hommage can be heard. In the end, Wagner (and the poet) stand revealed through a uniquely satisfying music of words." ~ Heath Lees "Richard Wagner referred to himself repeatedly as a poet rather than as a composer and would surely have been delighted to find himself the subject of a volume of poetry. John Davidson's poems evince a deep love and knowledge of Wagner and his works: avoiding both hagiography and sentimentality, he makes us think about the subject in new ways - the mark of a true poet. This volume will doubtless appeal to committed Wagnerians but deserves to find an audience beyond them too." ~ Barry Millington ...Show more
$12.00
NZD
Category: New Zealand Poetry | Reading Level: very good
Another original, delightful book of poems from the winner of the poetry section in the 2004 Montana Book Awards. This new work, also a sequence, is much less tied to the poet's own experience. Wonderfully inventive and both disturbing and amusing, it focuses on a family of giants and in particular the daughter and her efforts to conceal from her lover (normal size) just how tall she really is. This fabulous tale also includes gentle satire on contemporary manners, witty language play and a warm and affectionate tone. First published 2005. Shortlisted for the Montana New Zealand Book Awards 2006. ...Show more