$20.00
NZD
Category: Natural History
See the world. Then make it better. 'I am 93. I've had an extraordinary life. It's only now that I appreciate how extraordinary. As a young man, I felt I was out there in the wild, experiencing the untouched natural world - but it was an illusion. The tragedy of our time has been happening all around us , barely noticeable from day to day - the loss of our planet's wild places, its biodiversity. I have been witness to this decline. A Life on Our Planet is my witness statement, and my vision for the future. It is the story of how we came to make this, our greatest mistake - and how, if we act now, we can yet put it right. We have one final chance to create the perfect home for ourselves and restore the wonderful world we inherited.' All we need is the will do so.     ...Show more
$20.00
NZD
Category: Law | Reading Level: very good
Could the courts really order the death of your innocent baby? Was there an illegal immigrant who couldn't be deported because he had a pet cat? Are unelected judges truly enemies of the people? Most of us think the law is only relevant to criminals, if we even think of it at all. But the law touches ev ery area of our lives: from intimate family matters to the biggest issues in our society. Our unfamiliarity is dangerous because it makes us vulnerable to media spin, political lies and the kind of misinformation that frequently comes from loud-mouthed amateurs and those with vested interests. This 'fake law' allows the powerful and the ignorant to corrupt justice without our knowledge - worse, we risk letting them make us complicit. Thankfully, the Secret Barrister is back to reveal the stupidity, malice and incompetence behind many of the biggest legal stories of recent years. In Fake Law, the Secret Barrister debunks the lies and builds an hilarious, alarming and eye-opening defence against the abuse of our law, our rights and our democracy. ...Show more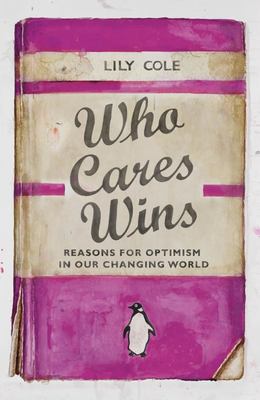 $18.00
NZD
Category: Social Science | Reading Level: near fine
Optimism demands action. Optimism is an active choice. Optimism is not naïve and it is not impossible. We are living in an age of turmoil, destruction and uncertainty. Global warming has reached terrifying heights of severity, human expansion has caused the extinction of countless species, and Neolibera lism has led to a destructive divide in wealth and a polarisation of mainstream politics. But, there is a constructive way to meet this challenge, there is a reason to keep on fighting and there are plenty of reasons for optimism. Lily Cole has met with some of the millions of people around the world who are working on solutions to our biggest challenges and committed to creating a more sustainable and peaceful future for humanity. Exploring issues from fast fashion to fast food and renewable energy to gender equality, and featuring interviews with Stella McCartney, Sir David Attenborough, Elon Musk and Extinction Rebellion co-founder Professor Gail Bradbrook, Who Cares Wins is a beacon of hope in dark times. This book is a rousing call to action that will leave you feeling hopeful that we can make a difference. We are the ancestors of our future: a generation who will either be celebrated for their activism or blamed for its apathy. It is for us to choose optimism, to make a change and to show what is possible. ...Show more
$14.00
NZD
Category: Travel | Reading Level: near fine
Instagram phenomenon @1bike1world Dean Nicholson reveals the full story of his life-changing friendship with rescue cat Nala and their inspiring adventures together on a bike journey around the world. When 30-year-old Dean Nicholson set off from Scotland to cycle around the world, his aim was to learn as much as he could about our troubled planet. But he hadn't bargained on the lessons he'd learn from his unlikely companion. Three months after leaving home, on a remote road in the mountains between Montenegro and Bosnia, he came across an abandoned kitten. Something about the piercing eyes and plaintive meowing of the bedraggled little cat proved irresistible. He couldn't leave her to her fate, so he put her on his bike and then, with the help of local vets, nursed her back to health. Soon on his travels with the cat he named Nala, they forged an unbreakable bond - both curious, independent, resilient and adventurous. The video of how they met has had 20 million views and their Instagram has grown to almost 750k followers - and still counting! Experiencing the kindness of strangers, visiting refugee camps, rescuing animals through Europe and Asia, Dean and Nala have already learned that the unexpected can be pretty amazing. Together with Garry Jenkins, writer with James Bowen of the bestselling A Street Cat Named Bob, Dean shares the extraordinary tale of his and Nala's inspiring and heart-warming adventure together. ...Show more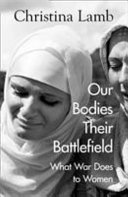 $16.00
NZD
Category: Military | Reading Level: very good
'A wake-up call … These women's stories will make you weep, and then rage at the world's indifference.' Amal Clooney From award-winning war reporter and co-author of I Am Malala, this is the first major account to address the scale of rape and sexual violence in modern conflict. Christina Lamb has wor ked in war and combat zones for over thirty years. In Our Bodies, Their Battlefield she gives voice to the women of conflicts, exposing how in today's warfare, rape is used by armies, terrorists and militias as a weapon to humiliate, oppress and carry out ethnic cleansing. Speaking to survivors first-hand, Lamb encounters the suffering and bravery of women in war and meets those fighting for justice. From Southeast Asia where 'comfort women' were enslaved by the Japanese during World War Two to the Rwandan genocide, when an estimated quarter of a million women were raped, to the Yazidi women and children of today who witnessed the mass murder of their families before being enslaved by ISIS. Along the way Lamb uncovers incredible stories of heroism and resistance, including the Bosnian women who have hunted down more than a hundred war criminals, the Aleppo beekeeper rescuing Yazidis and the Congolese doctor who has risked his life to treat more rape victims than anyone else on earth. Rape may be as old as war but it is a preventable crime. Bearing witness does not guarantee it won't happen again, but it can take away any excuse that the world simply didn't know. ...Show more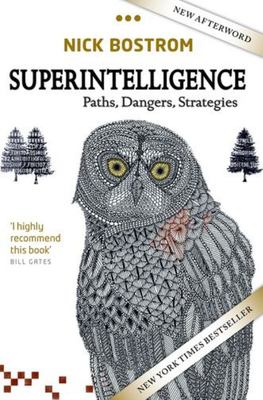 $14.00
NZD
Category: Science | Reading Level: near fine
The human brain has some capabilities that the brains of other animals lack. It is to these distinctive capabilities that our species owes its dominant position. Other animals have stronger muscles or sharper claws, but we have cleverer brains. If machine brains one day come to surpass human brains in g eneral intelligence, then this new superintelligence could become very powerful. As the fate of the gorillas now depends more on us humans than on the gorillas themselves, so the fate of our species then would come to depend on the actions of the machine superintelligence. But we have one advantage: we get to make the first move. Will it be possible to construct a seed AI or otherwise to engineer initial conditions so as to make an intelligence explosion survivable? How could one achieve a controlled detonation? To get closer to an answer to this question, we must make our way through a fascinating landscape of topics and considerations. Read the book and learn about oracles, genies, singletons; about boxing methods, tripwires, and mind crime; about humanity's cosmic endowment and differential technological development; indirect normativity, instrumental convergence, whole brain emulation and technology couplings; Malthusian economics and dystopian evolution; artificial intelligence, and biological cognitive enhancement, and collective intelligence. This profoundly ambitious and original book picks its way carefully through a vast tract of forbiddingly difficult intellectual terrain. Yet the writing is so lucid that it somehow makes it all seem easy. After an utterly engrossing journey that takes us to the frontiers of thinking about the human condition and the future of intelligent life, we find in Nick Bostrom's work nothing less than a reconceptualization of the essential task of our time. ...Show more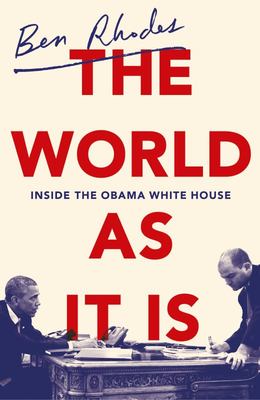 $18.00
NZD
Category: America | Reading Level: very good
NEW YORK TIMES BESTSELLER - From one of Barack Obama's most trusted aides comes a revelatory behind-the-scenes account of his presidency--and how idealism can confront harsh reality and still survive."The closest view of Obama we're likely to get until he publishes his own memoir."--George Packer, The N ew Yorker   For nearly ten years, Ben Rhodes saw almost everything that happened at the center of the Obama administration--first as a speechwriter, then as deputy national security advisor, and finally as a multipurpose aide and close collaborator. He started every morning in the Oval Office with the President's Daily Briefing, traveled the world with Obama, and was at the center of some of the most consequential and controversial moments of the presidency. Now he tells the full story of his partnership--and, ultimately, friendship--with a man who also happened to be a historic president of the United States.   Rhodes was not your typical presidential confidant, and this is not your typical White House memoir. Rendered in vivid, novelistic detail by someone who was a writer before he was a staffer, this is a rare look inside the most poignant, tense, and consequential moments of the Obama presidency--waiting out the bin Laden raid in the Situation Room, responding to the Arab Spring, reaching a nuclear agreement with Iran, leading secret negotiations with the Cuban government to normalize relations, and confronting the resurgence of nationalism and nativism that culminated in the election of Donald Trump.   In The World as It Is, Rhodes shows what it was like to be there--from the early days of the Obama campaign to the final hours of the presidency. It is a story populated by such characters as Susan Rice, Samantha Power, Hillary Clinton, Bob Gates, and--above all--Barack Obama, who comes to life on the page in moments of great urgency and disarming intimacy. This is the most vivid portrayal yet of Obama's worldview and presidency, a chronicle of a political education by a writer of enormous talent, and an essential record of the forces that shaped the last decade.   Praise for The World as It Is   "A book that reflects the president Rhodes] served--intelligent, amiable, compelling and principled . . . a classic coming-of-age story, about the journey from idealism to realism, told with candor and immediacy . . . His achievement is rare for a political memoir: He has written a humane and honorable book."--Joe Klein, The New York Times Book Review ...Show more
$12.00
NZD
Category: Biography
In 1994 fledgling journalist Louis Theroux was given a one-off gig on Michael Moore's TV Nation, presenting a segment on apocalyptic religious sects. Gawky, socially awkward and totally unqualified, his first reaction to this exciting opportunity was panic. But he'd always been drawn to off-beat charact ers, so maybe his enthusiasm would carry the day. Or, you know, maybe it wouldn't . . . In his book, Louis takes the reader on a joyous journey through his life and unexpectedly successful career. Nervously accepting the BBC's offer of his own series, he went on to create an award-winning documentary style that has seen him immersed in worlds as diverse as racist US militias and secretive pro-wrestlers, the violent gangs of Johannesburg and extreme drinkers in London. Arguably his biggest challenge was corralling celebrities in his When Louis Met series, with Jimmy Savile proving most elusive. Blindsided when the revelations about Savile came to light, Louis was to reflect again on the nature of evil he had spent decades uncovering. Filled with wry observation, larger-than-life characters, and self-deprecating humour, this is Louis at his insightful and honest best. ...Show more
$25.00
NZD
Category: Pacific | Reading Level: very good
$16.00
NZD
Category: Australia | Reading Level: good-very good
In this work, women from around Australia tell of the significant objects in their lives - hierlooms and hand-me-downs, teapots and prayer books, routines and rituals, cuttings from familiar gardens and the Singer sewing machines - which make plain the patterns of this place.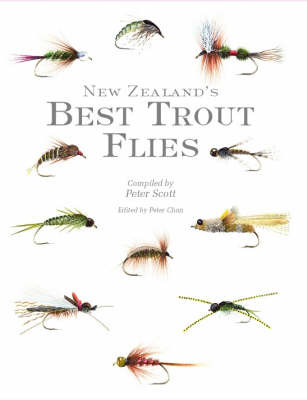 $30.00
NZD
Category: Fishing | Reading Level: very good
Flyfishing for trout in New Zealand. Articles from 30 well-regarded New Zealand flyfishing personalities about their favourite fly patterns, together with tying instructions, colour photographs and illustrated with colour and black & white sketches. First published May 2007.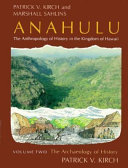 $55.00
NZD
Category: Pacific | Reading Level: very good
From the late 1700s, Hawaiian society began to change rapidly as it responded to the growing world system of capital whose trade routes and markets crisscrossed the islands. Reflecting many years of collaboration between Marshall Sahlins, a prominent social anthropologist, and Patrick V. Kirch, a leadin g archaeologist of Oceania, Anahulu seeks out the traces of this transformation in a typical local center of the kingdom founded by Kamehameha: the Anahulu river valley of northwestern Oahu. Volume 2, by Patrick V. Kirch, examines the material record of changes in local social organization, economy and production, population, and domestic settlement arrangements. ...Show more